Welcome to Scottsdale Pool Patio & Landscape Design
Outdoor Living Space Building
and Remodeling
DESIGN. REMODEL. CONSTRUCTION
Start your project Today!
OUTDOOR LIVING SPACE BUILDERS IN SCOTTSDALE
Welcome to Scottsdale Pool Patio & Landscape Design, Scottsdale's Best Outdoor Living Space Contractors. Our strength lies in delivering superior outdoor living space construction, remodeling, and design services throughout Scottsdale. We boast years of sharpened craftsmanship and innovation in outdoor living space design, making us the perfect selection for remodeling and building your exterior area into a stunning and peaceful retreat.
At Scottsdale Pool Patio & Landscape Design, we provide complete services to cater to all your outdoor living space requirements. From the developing design phase, where our dedicated Outdoor living space building team collaboratively aligns with your vision, to the detailed construction process that upholds the utmost quality standards, we extend remodeling services to rebuild your existing outdoor space. We are your comprehensive solution for all outdoor living space transformation endeavors.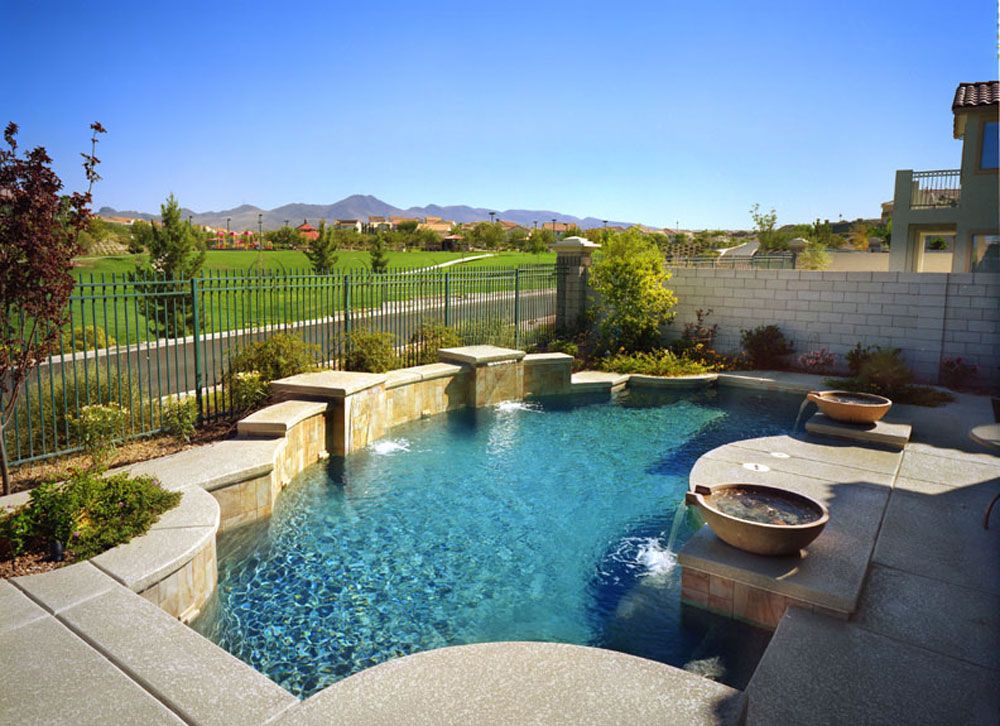 OUR OUTDOOR LIVING SPACE BUILDING & REMODELING SERVICES
Our outdoor living space services are designed to enhance the beauty, functionality, and enjoyment of your outdoor areas in Scottsdale. With our expertise and attention to detail, we offer a wide range of services to create the perfect outdoor oasis for you and your family.
Cabanas
With our custom-built cabanas, you may create a luxury and soothing getaway. Our staff will design and build a cabana that matches your outdoor aesthetics and delivers the utmost comfort and shade, whether you picture a cozy spot for relaxing by the pool or a secluded refuge for peaceful relaxation.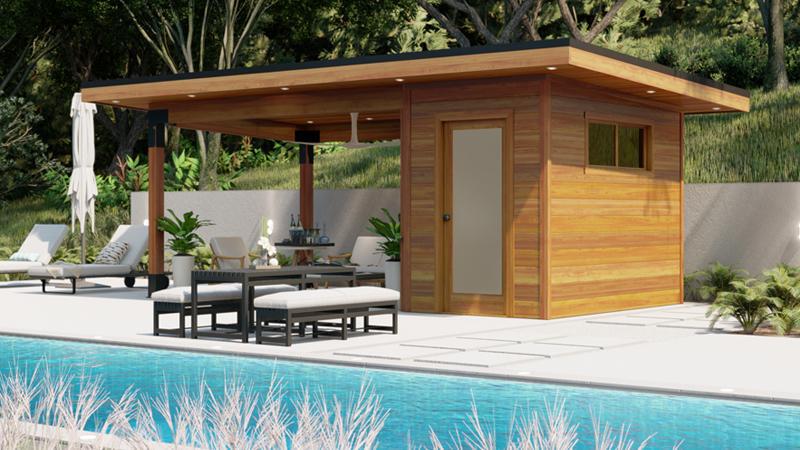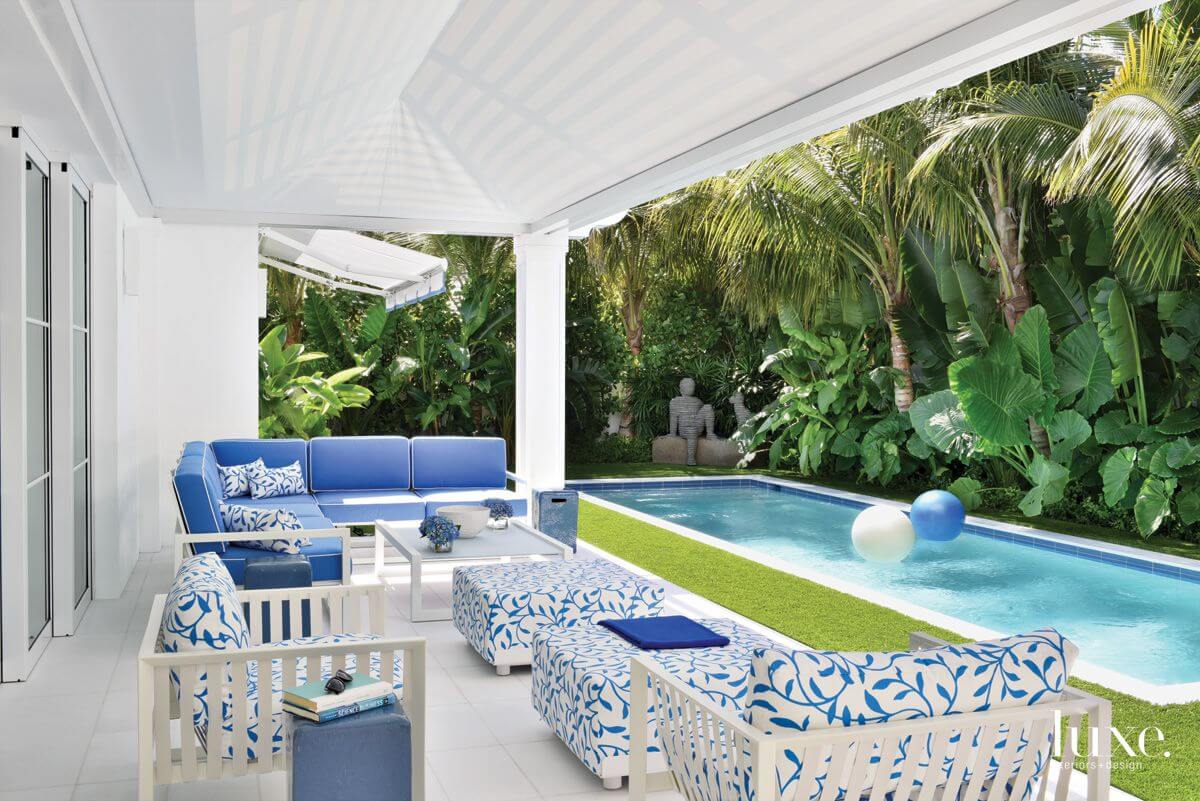 Loggias
Experience the charm and elegance of loggias, which seamlessly blend indoor and outdoor living. Our loggia designs integrate architectural elements such as columns, arches, and beautiful finishes to create a stunning outdoor space that can be enjoyed year-round.
Wood Structures
We specialize in designing and building various wood structures to enrich your outside environments, such as pergolas and trellises, gazebos, and arbors. These buildings provide shade, architectural intrigue, and a touch of natural beauty for your outdoor living space.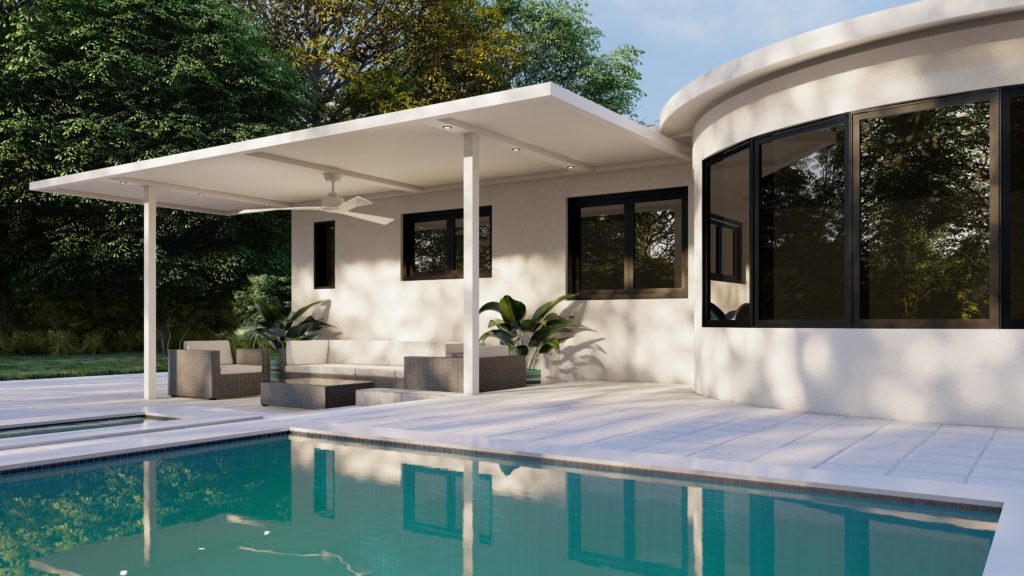 Solid Roof Structures, Open Beam Patio Covers, and Pool Houses
Whether you prefer a solid roof structure for complete protection from the elements or an open beam patio cover that allows sunlight and airflow, we have the expertise to construct the perfect overhead structure for your needs. Additionally, we can create custom pool houses that combine functionality and style, providing a convenient space for changing, storage, and relaxation.
Custom Pebble and Glass Bead Pool Finishes
Our tailored pebble and glass bead treatments will enhance the aesthetic appeal of your pool. These finishes come in a wide selection of colors and textures, making your pool into a compelling focus piece that represents your own taste.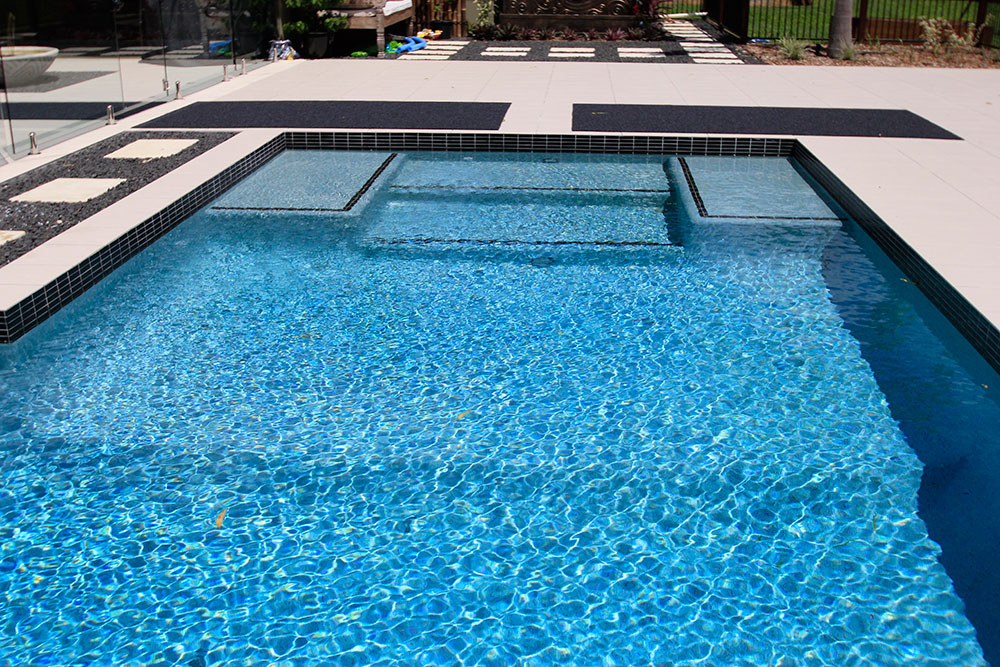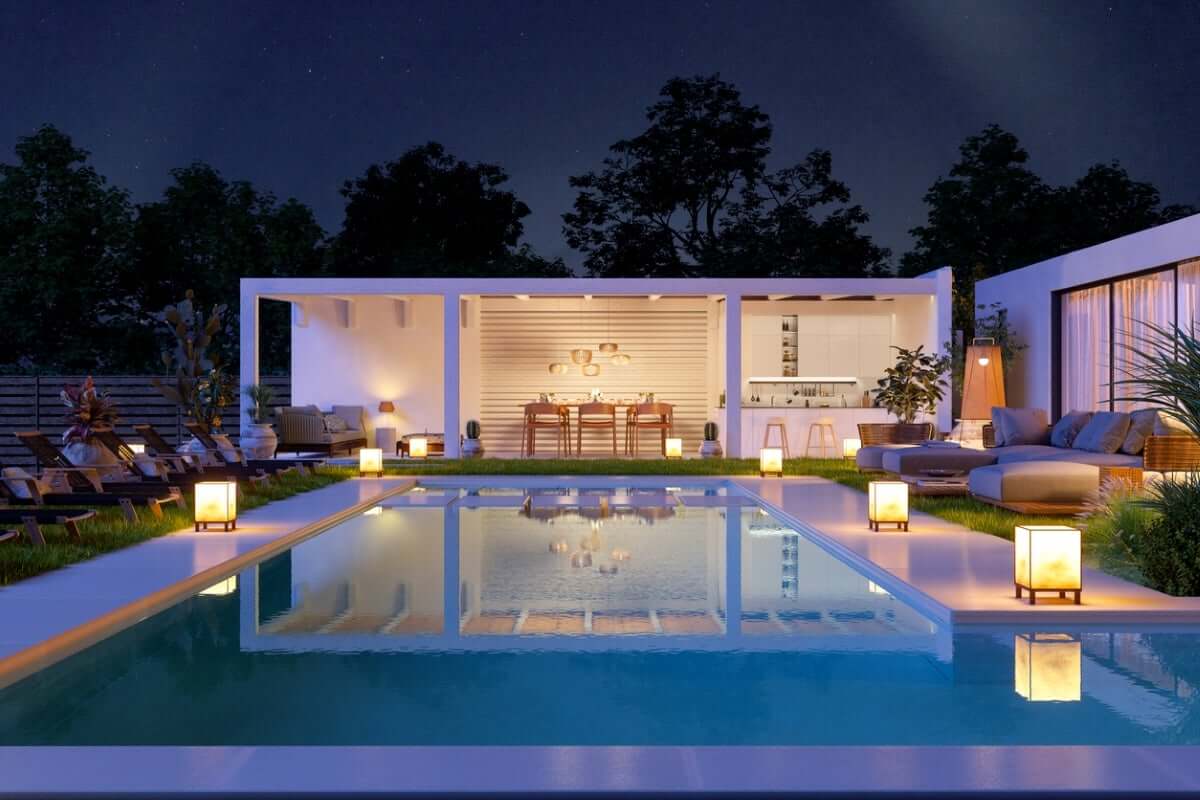 Outdoor Lighting
Our skillfully designed outdoor lighting systems will illuminate your outside environment. We will construct a well-balanced lighting system that improves the beauty of your environment, assures safety, and creates the ideal ambiance for nighttime events, from delicate accent lighting to functional task lighting.
Outdoor Entertainment Systems
Bring the entertainment outdoors with our state-of-the-art outdoor entertainment systems. Whether you desire a weatherproof TV and surround sound system or integrated audio for seamless music throughout your outdoor living areas, we can create a custom solution that will elevate your outdoor entertainment experience.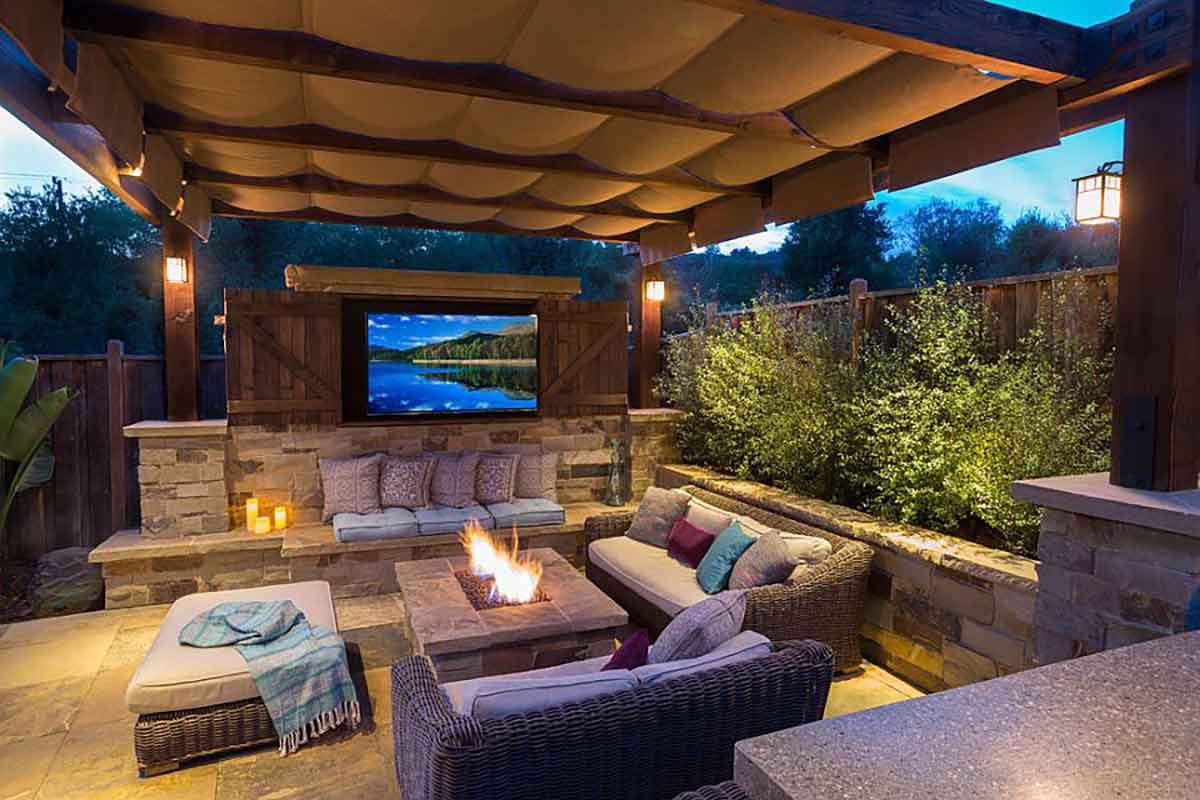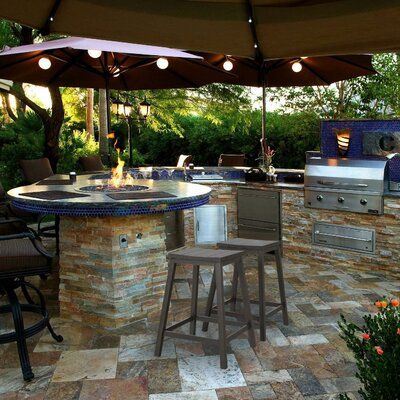 Outdoor Kitchens
Take your culinary skills outside with a custom-built outdoor kitchen. Our team will design and install a fully functional outdoor kitchen with grills, countertops, sinks, refrigeration, and storage features. With our attention to detail and high-quality craftsmanship, your outdoor kitchen will become the heart of your outdoor gatherings.
Outdoor Living Areas
Create inviting and comfortable outdoor living areas that extend the functionality of your home. We will design and construct seating areas, dining spaces, fire pits, and other features that promote relaxation and socialization in the beauty of nature.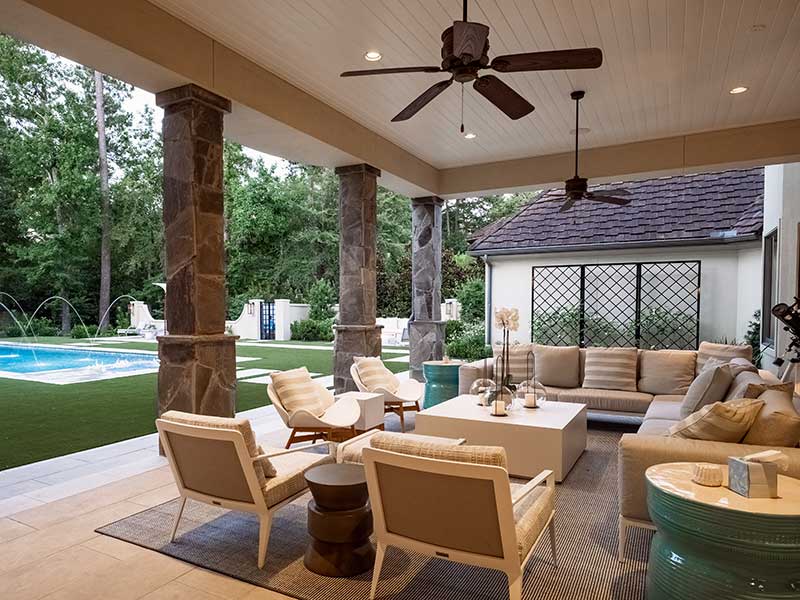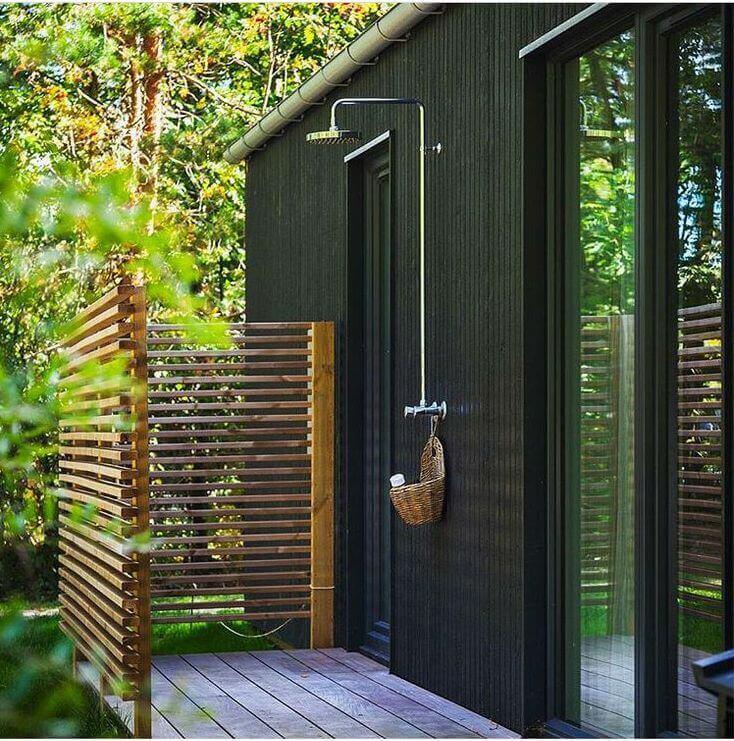 Outdoor Showers
With our personalized outdoor shower designs, you can enjoy the refreshing pleasure of an outdoor shower. We can design an elegant and efficient outdoor shower near the pool, near the cabana, or tucked away in a remote corner of your landscape that adds convenience and elegance to your outdoor living space.
CREATE AN OUTDOOR LIVING SPACE WHERE YOU CAN ENJOY
Transform Your Outdoor Oasis Today – Elevate Your Living Space with Our Expert Design & Remodeling Service! Work with us and completely change your outdoor experience.
OUR RECENT OUTDOOR LIVING SPACE PROJECTS
WHY CHOOSE US FOR YOUR OUTDOOR LIVING SPACE PROJECT?
Selecting Scottsdale's Premier Outdoor Living Space Builders for your outdoor living space project means entrusting your vision to seasoned specialists who put your contentment at the forefront. Our extensive familiarity with Scottsdale, Arizona, allows us to effortlessly comprehend and integrate the unique desert topography, climate, and local norms, transmuting them into a stunning and sustainable outdoor living space design enduring through time.
We specialize in devising custom designs that meticulously mirror your personal taste while cohesively merging with the local environment. Our committed team employs high-grade materials and applies pioneering approaches to guarantee that your exterior area is visually compelling, practical, and resilient.
Our pride resides in our meticulousness, swift service, and punctual delivery. Your satisfaction is our prime concern, and we strive unrelentingly to exceed your anticipations. With Scottsdale's Premier Outdoor Living Space Builders, you are investing in an outdoor living space transformation that is impeccably executed, designed to withstand the Arizona elements, and destined to enhance your outdoor living experience.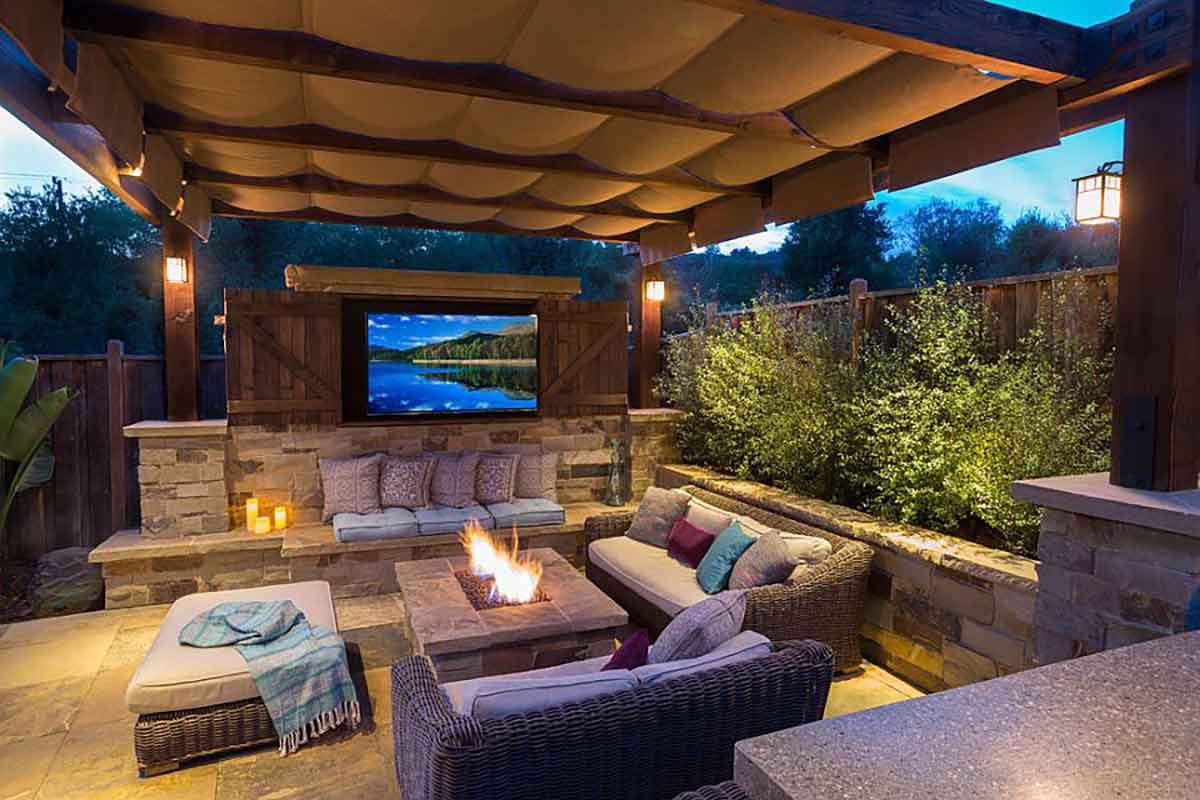 They completed a backyard patio paver project. They were professional, responsive, and fast. Even with some rain during the middle of the project they still completed everything ahead of schedule. Most importantly, the work they did looks great.
They stopped when my mother in laws van died and jumped it off. He then proceeded to follow me home, and made sure we made it home. Great guy and assume great company as well. Thanks again!
They has just the right combination of technical expertise, design sensibility and client management skills. His crew was professional, reliable and completed the job on time and on budget. Scottsdale is a Class A operation that I can give a 5 Star recommendation!
Now adays pool and landscape design one of the most important thing in house. i was very confused, which company i hire for this work.. i just google it and then Scottsdale Pool Patio & Landscape Design i select for work. i must say this company know everything how to deliver perfect work to his client.. highly recommended
Michael Anthony
2020-10-23
Outstanding customer service, beautiful and personalized design...we LOVE our pool! Charles and Chris were extremely patient and hands on, in both the design and on-site location. Then any warranty questions we had Scottsdale Pool Patio & Landscape Design were AMAZING!!! Highly Recommend.
Local Ingenuity
2020-09-29
Great creativity in their design ideas and incredible patience while my wife and I made up our minds. Project completed on time and exceeded expectations. Highly Recommend
BEGIN YOUR OUTDOOR LIVING SPACE TRANSFORMATION
Don't just dream about the perfect outdoor living space – bring it to life with Scottsdale's Premier Outdoor Living Space Builders! Your new oasis, customized to your taste and preferences, is just one phone call away. We are ready to listen to your ideas, explore your vision, and transform your exterior into an enticing, functional, and enduring outdoor living area.
Why wait for tomorrow when you can start today? Make the best decision for your outdoor space. Give us a call now and take the first step towards creating the outdoor living space you've always wanted. Together, we can create something truly extraordinary. Your dream outdoor lifestyle starts here. Contact us today!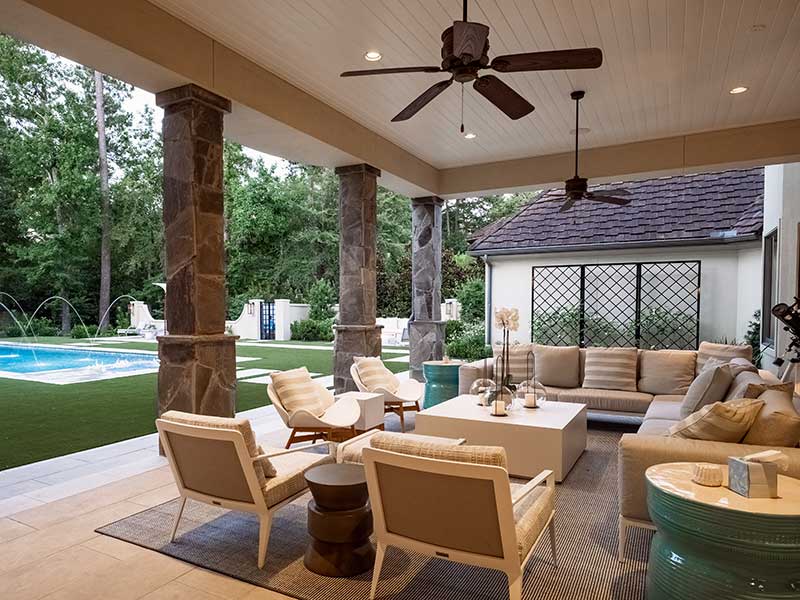 CONTACT DETAILS
If you have any questions or enquiries please feel free to contact us on the following details provided below, or please fill in our online enquiry form.
Scottsdale Pool Patio & Landscape Design
Phone
602-926-2950
Postal Address
5663 E Kings Ave Scottsdale AZ 85254