Welcome to Scottsdale Pool Patio & Landscape Design
Swimming Pool Builders in Scottsdale
DESIGN . REMODEL . CONSTRUCTION
Start your project Today!
EXPERT SWIMMING POOL BUILDERS IN SCOTTSDALE
Welcome to Scottsdale Pool Patio & Landscape Design Company, where we take immense pride in being the top swimming pool builders in Scottsdale, Arizona. We offer exquisite swimming pool design, construction, and remodeling services in Scottsdale. With years of experience and a passion for innovation, our expert pool builders in Scottsdale are committed to turning your backyard into a luxurious oasis.
At Scottsdale Pool Patio & Landscape Design, we offer a comprehensive range of services to cater to all your swimming pool needs. From the initial design stage, where our creative team collaborates closely with you to bring your vision to life, to the flawless pool construction process that meets the highest standards, and even pool remodeling services that breathe new life into your existing pool – we have it all. We are a one-stop solution for all your backyard transformation project.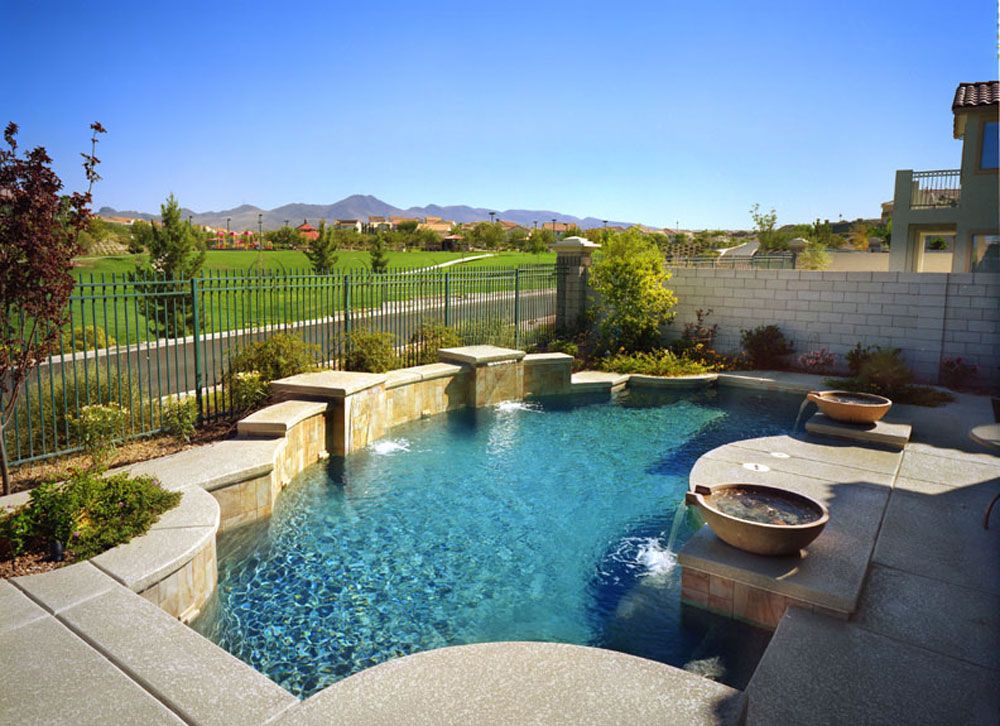 OUR POOL BUILDING SERVICES IN SCOTTSDALE
At Scottsdale Pool Patio & Landscape Design, we proudly offer a comprehensive range of top-tier pool building services in Scottsdale. Our commitment to excellence, innovative designs, and unparalleled craftsmanship make us the best in the business to create your dream pool.
Custom Pool Design:
Our pool design service sets us apart from the rest. Our team of creative experts collaborates closely with you to understand your desires, preferences, and lifestyle. Our experts will create a plan for your custom pool that is precisely what you are looking for.
Pool Building:
Our pool building in Scottsdale is unrivaled. We stick to the highest industry standards when it comes to pool building. Our experienced Scottsdale pool builders bring their expertise to the table, and there are no compromises when it comes to creating your dream swimming pool. Our skilled builders ensure that the entire pool-building process is seamless and efficient.
Pool Remodeling:
You may have had a pool for years, but it's not giving the kick anymore. Well, we've got you covered. We also provide Pool remodeling services in Scottsdale. We will completely transform your old pool by breathing in a new life to the pool. We will work closely with you keeping your design choice in mind, and create the pool you want. Why adjust to the old pool design when Scottsdale Pool Patio & Landscape Design can create the pool of your dreams?
Pool Maintenance:
We also provide pool maintenance service to keep your pool in pristine condition even after years of construction. Our pool maintenance services ensure the longevity of your pool with optimal functionality. From equipment inspections to surface cleaning, we do it all. We also provide pool safe fencing services for better security of your pool area.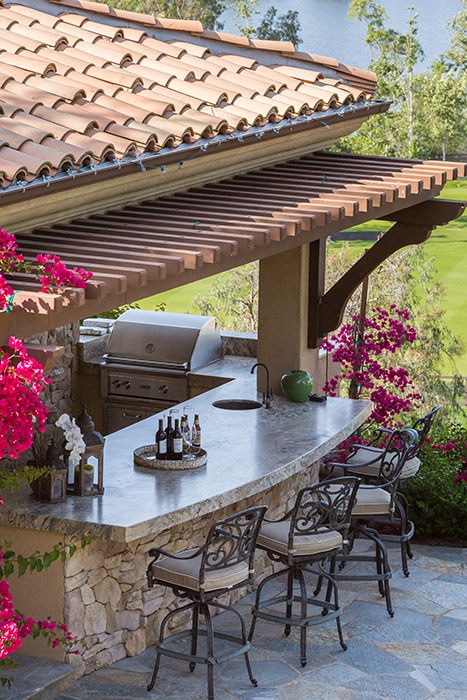 POPULAR POOL DESIGNS WE OFFER: ELEVATE YOUR BACKYARD WITH AN ARRAY OF EXQUISITE CHOICES
At Scottsdale Pool Patio & Landscape Design, we are thrilled to present a diverse selection of popular pool designs that will transform your backyard into a captivating oasis. Our skilled and experienced Scottsdale Pool builders have the knowledge to create a wide range of pool designs. Each of these designs can be meticulously crafted to suit your unique preference, so you don't have to settle for standard pool designs.
Infinity Pools:
Infinity pools are a sign of luxury and are nothing short of mesmerizing. We offer infinity pool building services in Scottsdale. Our builders will build an infinity pool that creates an illusion of your pool blending seamlessly with the horizon, creating an illusion that your pool stretches to infinity.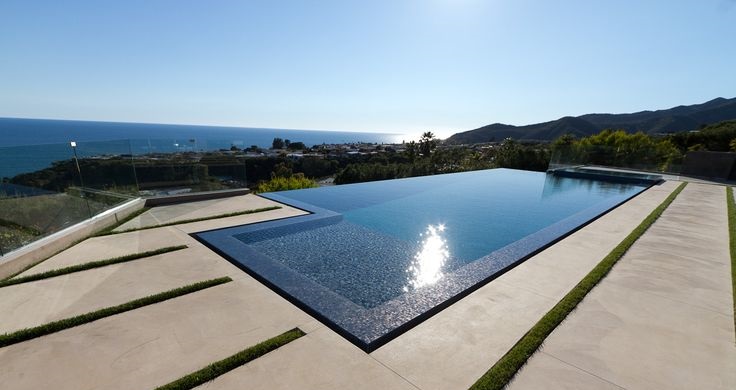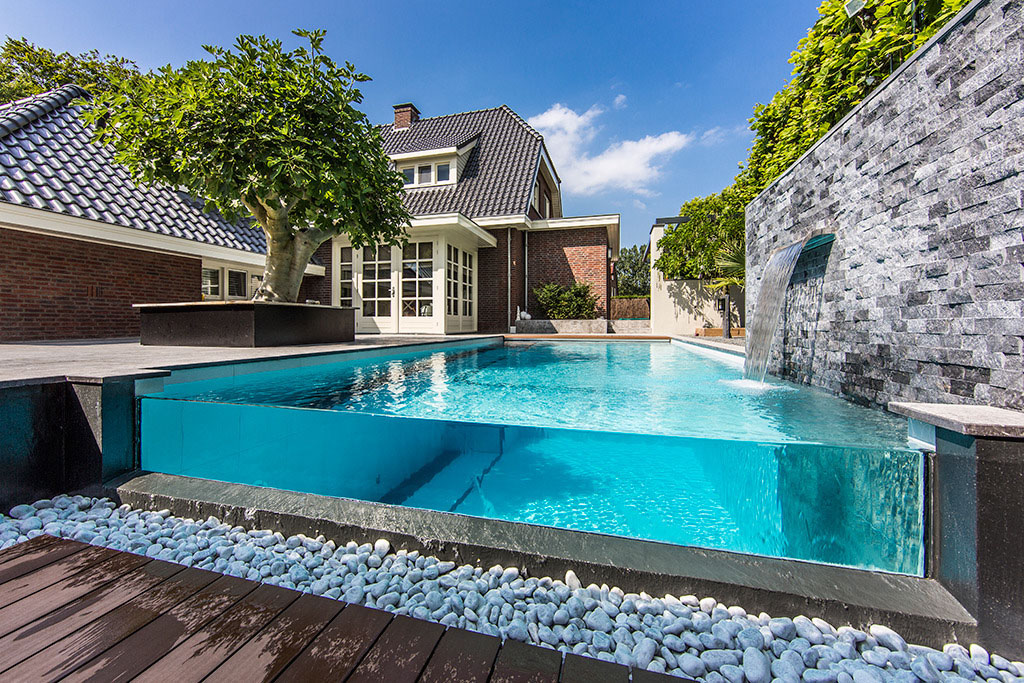 Acrylic Pool Designs:
Our Acrylic pool designs are the perfect choice for those who want a modern and futuristic appeal for their backyard. These pools are equipped with transparent acrylic panels that offer an immersive underwater view that elevates your pool experience to new heights. Get the futuristic pool experience with Acrylic pool design from Scottsdale Pool Patio & Landscape Design.
Lap Pools:
We offer Lap Pool building in Scottsdale that could be ideal for fitness enthusiasts and people seeking a sleek pool design. If you're looking for a dedicated space for swimming laps and staying active in the comfort of your home, then a lap pool design could be the ideal choice.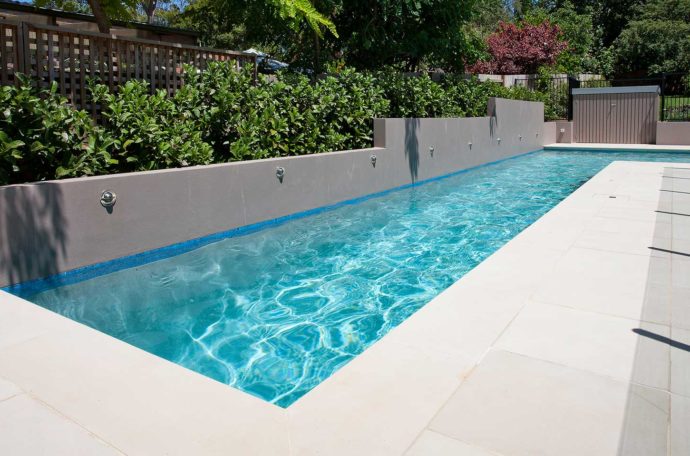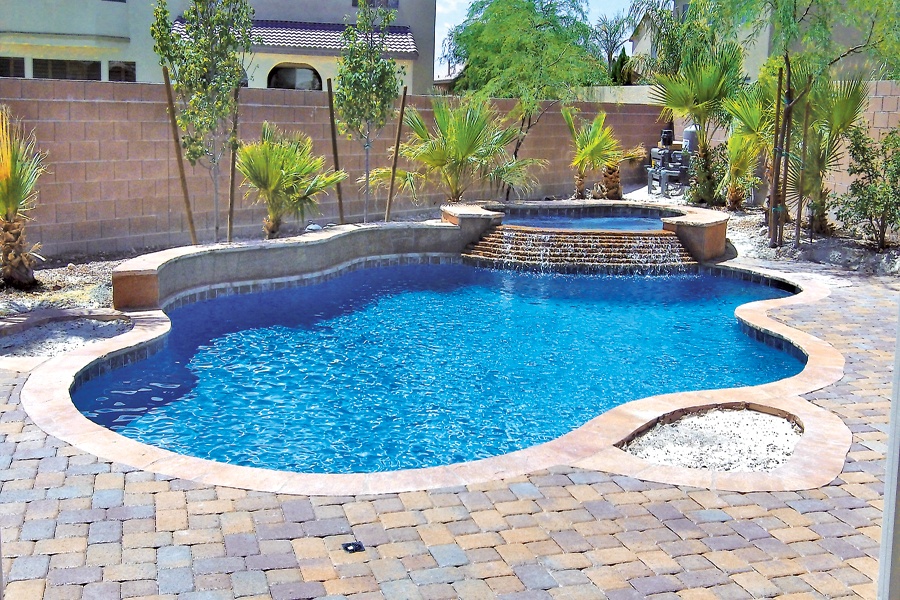 Inground Pools:
Scottsdale Pool Patio & Landscape Design offers famous in-ground pool designs. These inground pool designs are timeless and classic. Our inground pools seamlessly blend with your landscape, offering a seamless and sophisticated addition to your outdoor space.
Above-Ground Pools:
We also offer the Above ground pool building service in Scottsdale. This pool design is very suitable for people with a lower budget for their pool. Experience the convenience and versatility of our above-ground pools. These pools are a fantastic option for those seeking a more flexible solution.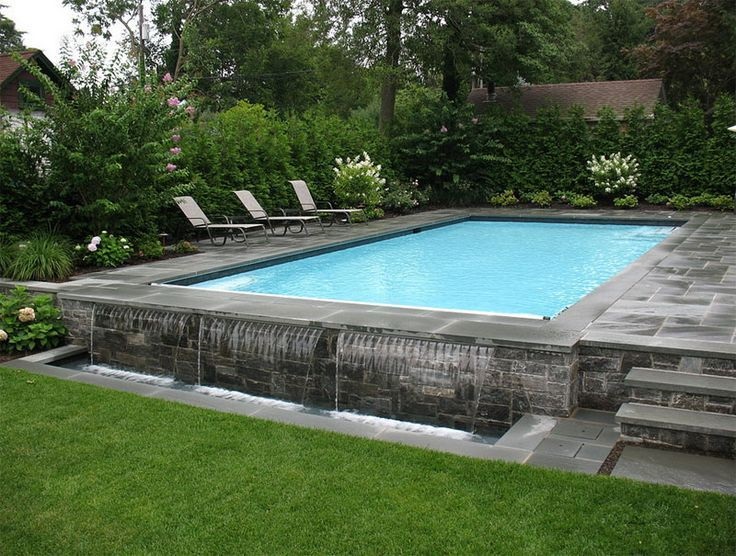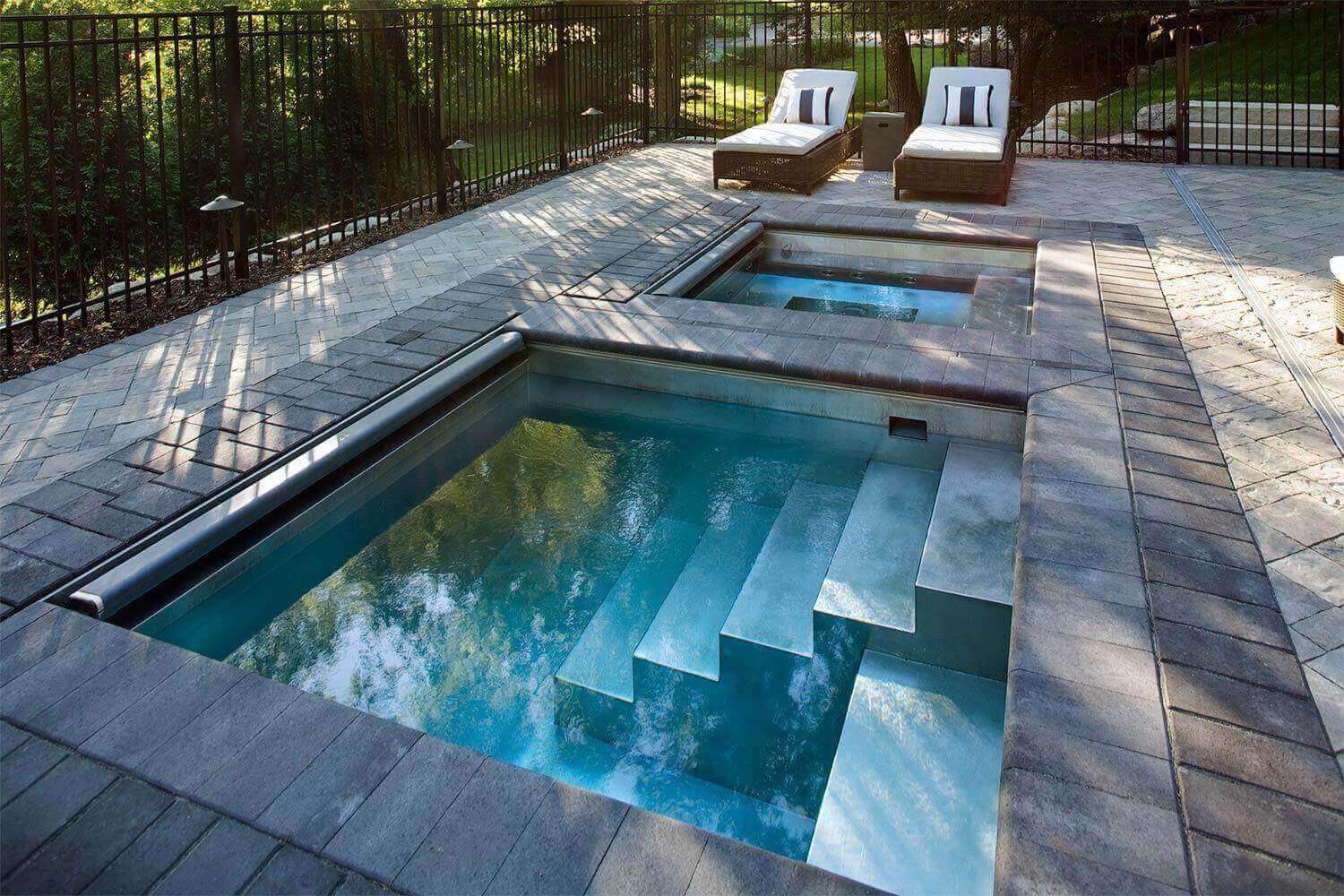 Plunge Pools:
We also offer plunge pool designs for our clients with compact space. The Plunge pool design is perfect for small spaces, providing a refreshing and compact pool experience in your backyard. These pools are ideal for soaking yourself up, beating the summer heat, and cooling off in style.
Custom Pool Designs Based on Customer Requests:
At Scottsdale Pool Patio & Landscape Design, we believe in making your dreams a reality. On top of these popular designs, we offer custom pool designs. Our designers will collaborate with you to bring your ideas to life. We will create the ideal pool design based on your preference, backyard size, and lifestyle.
LETS CREATE THE POOL OF YOUR DREAMS
Unlock Your Backyard Oasis – Discover the Ultimate Pool Experience with Our Top-tier Pool Design, Building, and Remodeling Services. Dive into Your Dreams Now!
OUR RECENT CUSTOM POOL BUILDING PROJECTS
WHY CHOOSE SCOTTSDALE POOL PATIO & LANDSCAPE DESIGN FOR YOUR POOL PROJECT?
Transforming your backyard and building a pool is a big commitment and is not a cheap project, so you should only work with trusted pool builders in Scottsdale, like the Scottsdale Pool Patio & Landscape Design company. When you work with us, we bring years of expertise. Our exceptional custom pool design services ensure that your backyard has a stunning pool design of your choice. From the beginning, we work closely with our clients and tailor custom solutions to bring your dream pool to life.
Our dedication to quality craftsmanship ensures a pool that will last a lifetime. We provide complete services to fulfill all of your pool needs, from design to building and maintenance. Because client satisfaction is our primary concern, we go above and beyond to surpass your expectations. We provide innovation and creativity for every project by offering a wide choice of pool types, including popular designs and customizable alternatives. As a trusted local company, we understand the Scottsdale environment and regulations, providing you with peace of mind throughout the process. You can rely on us for dependable service, on-time project completion, and responsive customer care. Experience excellence in pool design and construction with Scottsdale Pool Patio & Landscape Design – contact us now to begin your pool project journey.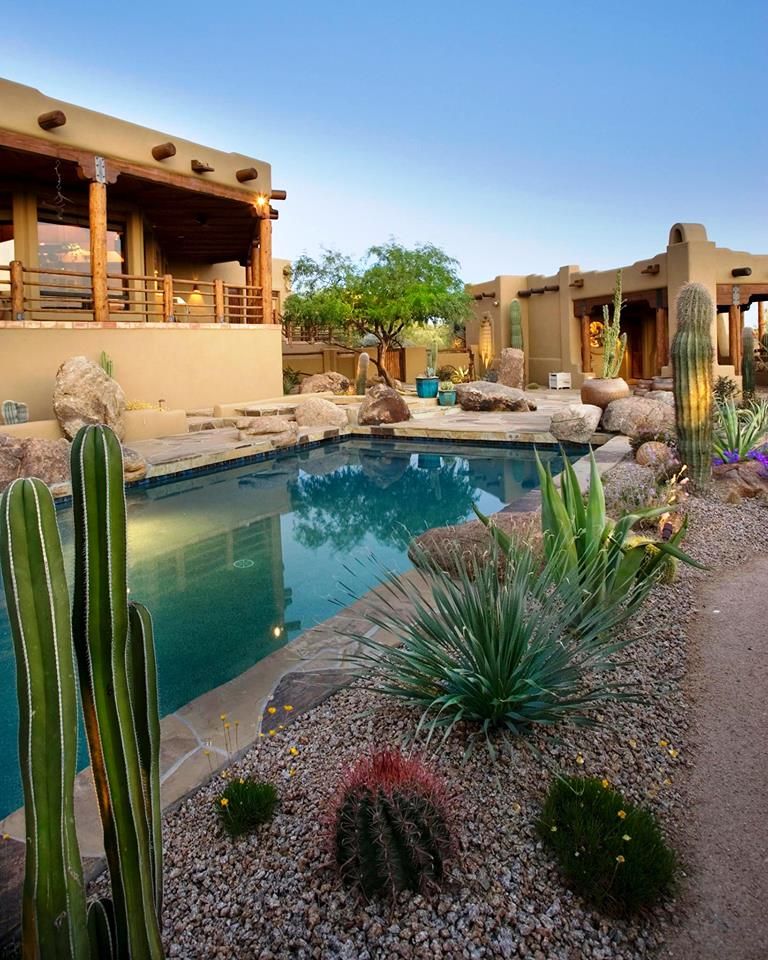 They completed a backyard patio paver project. They were professional, responsive, and fast. Even with some rain during the middle of the project they still completed everything ahead of schedule. Most importantly, the work they did looks great.
They stopped when my mother in laws van died and jumped it off. He then proceeded to follow me home, and made sure we made it home. Great guy and assume great company as well. Thanks again!
They has just the right combination of technical expertise, design sensibility and client management skills. His crew was professional, reliable and completed the job on time and on budget. Scottsdale is a Class A operation that I can give a 5 Star recommendation!
Now adays pool and landscape design one of the most important thing in house. i was very confused, which company i hire for this work.. i just google it and then Scottsdale Pool Patio & Landscape Design i select for work. i must say this company know everything how to deliver perfect work to his client.. highly recommended
Michael Anthony
2020-10-23
Outstanding customer service, beautiful and personalized design...we LOVE our pool! Charles and Chris were extremely patient and hands on, in both the design and on-site location. Then any warranty questions we had Scottsdale Pool Patio & Landscape Design were AMAZING!!! Highly Recommend.
Local Ingenuity
2020-09-29
Great creativity in their design ideas and incredible patience while my wife and I made up our minds. Project completed on time and exceeded expectations. Highly Recommend
TRANSFORM YOUR BACKYARD WITH A CUSTOM POOL
Transform your backyard into a captivating oasis with our custom pool designs. Our expert team at Scottsdale Pool Patio & Landscape Design is dedicated to bringing your dream pool to life, tailored to your unique preferences and lifestyle. Don't wait any longer – take the first step toward your dream pool today! Press the "Call Now" button to speak with our pool building experts and get started on your pool project. Let us elevate your outdoor living experience with a stunning and personalized pool that you'll love for years to come.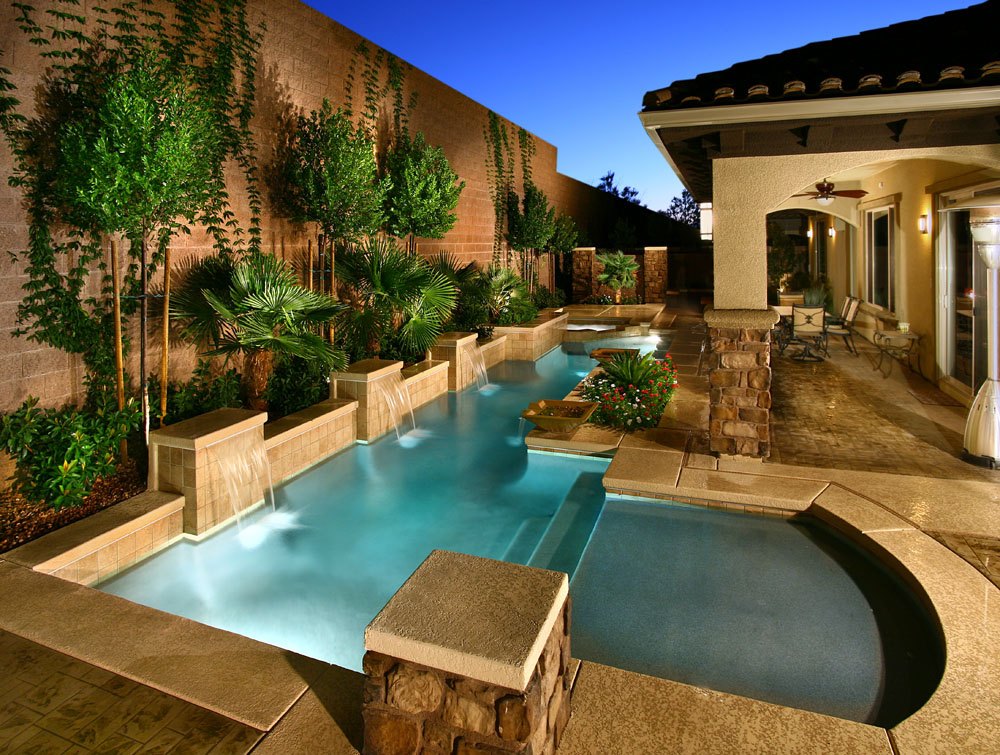 CONTACT DETAILS
If you have any questions or enquiries please feel free to contact us on the following details provided below, or please fill in our online enquiry form.
Scottsdale Pool Patio & Landscape Design
Phone
602-926-2950
Postal Address
5663 E Kings Ave Scottsdale AZ 85254